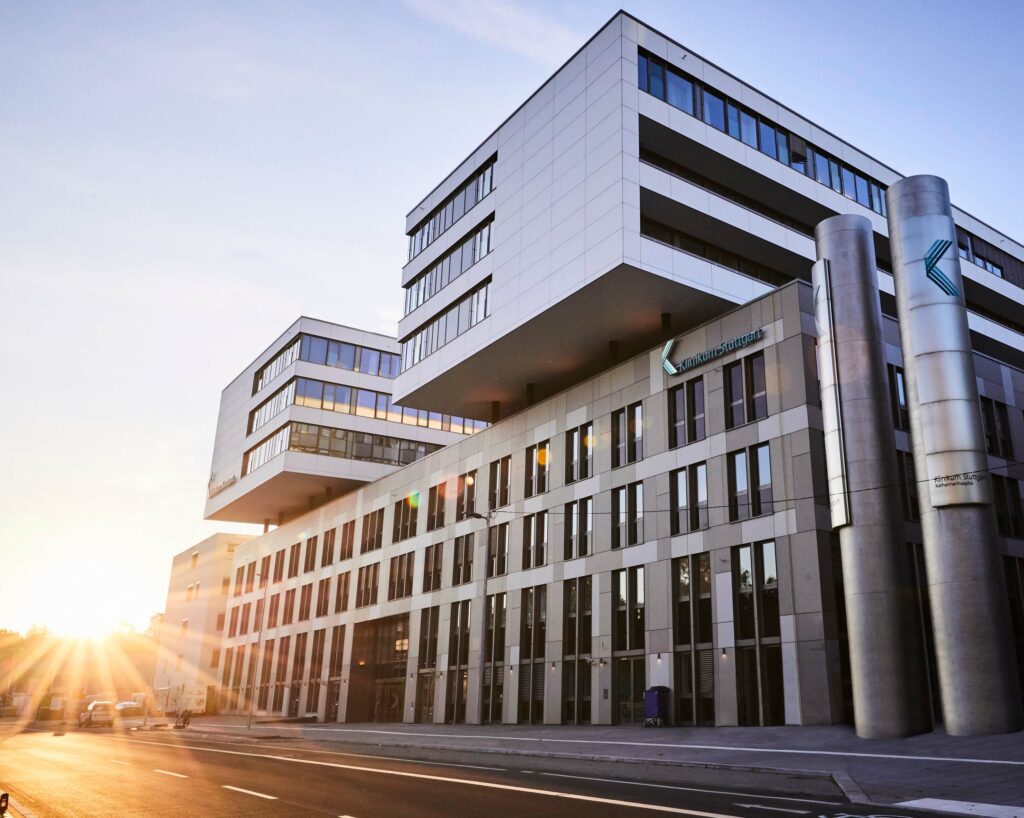 The cooperation between New Voice and the Klinikum Stuttgart began more than 10 years ago with the first installation. Thanks to the modular design of MobiCall, there have been no limits to expansions since . With the Klinikum Stuttgart, we developed an economical, safe and reliable solution to overcome the new challenges together.
MobiCall was used flexibly and specifically, from the fast and efficient alerting of certain groups of people and specialists in emergencies to the optimization of the silent alarm, the monitoring of the pneumatic tube system and the automation of alarms.
During the long and intensive project phase it became clear that we face the customer's requirements and put them into practice together.
New Voice supports the Klinikum Stuttgart in simplifying the life of employees and making it safer, as well as providing help to patients as quickly as possible.
Find out more about the cooperation with the Klinikum Stuttgart or plan an individual project with us yourself